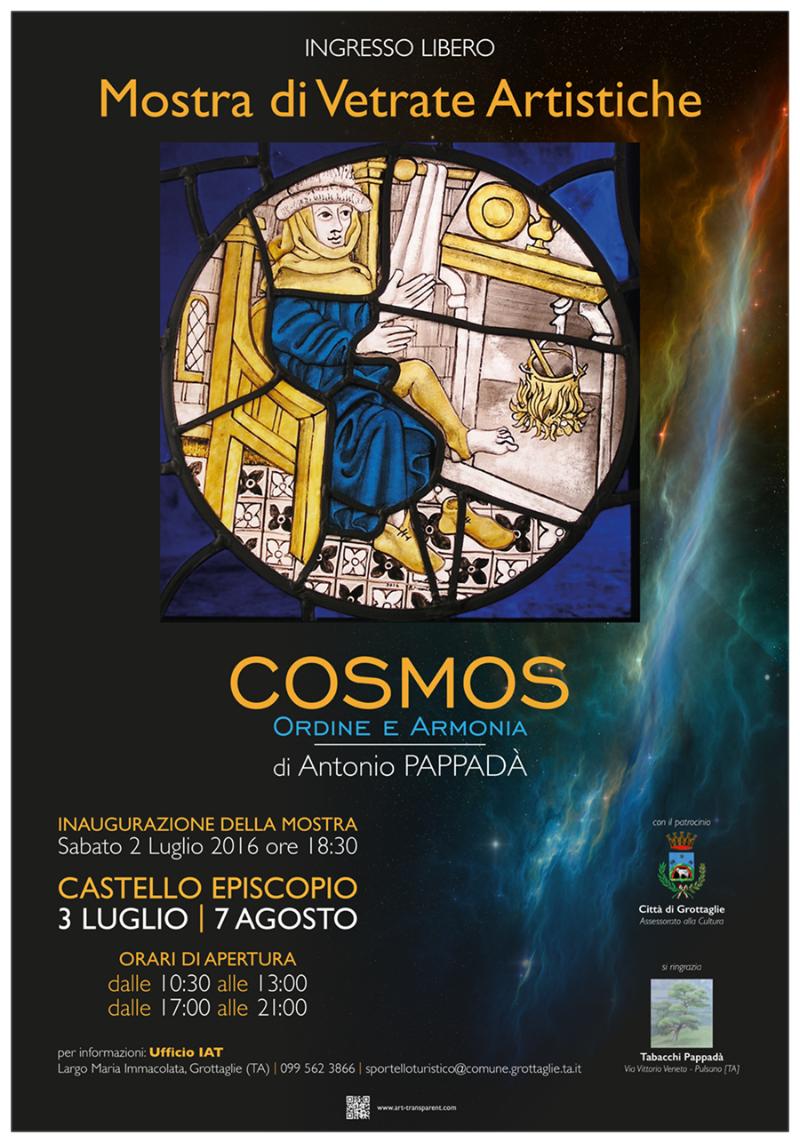 Mostra di Vetrate Artistiche
Stained Glass Exhibition
Inaugurazione 2 Luglio 2016b alle 18.30
Inauguration July 2, 2016, at 18:30
Cosmos
Ordine e Armonia
Collezione privata di vetrate antiche, e nuove creazioni di vetrate moderne 2016 di Antonio Pappada.
Private collection of antique stained glass windows and new creations of modern stained glass windows 2016 by Antonio Pappada.
Web: www.art-transparent.com/eve... da sabato 2 Luglio alla domenica 7 Agosto 2016 Grottaglie, Taranto Castello Episcopio Largo Maria Immacolata, 74023 Grottaglie.
inaugurazione 2/07/2016 alle 18:30 apertura dalle 10:30 alle 13:00 e dalle 17:00 alle 21:00,
aperto tutti i giorni.
ingresso libero
Info. 3470073271
Caratteristiche evento
Evento culturale, Mostra d'arte